Hair Loss In Women
Dr Palamaras was trained in hair disorders with the world-renowned expert Professor Antonella Tosti at the University of Bologna in Italy and is able to diagnose and treat all forms of alopecia or hair loss seen in women. Dr Palamaras' goal is to stop hair loss and restore lost hair wherever possible.
Everyone loses 50-100 hairs every day, but if you start to see bald patches or significant thinning you may be experiencing hair loss, also known as alopecia. Hair loss can be distressing for women as hair is part of their identity. Losing all or part of your hair can have psychological as well as social implications.
There are two different types of hair loss (alopecia): non-scarring and scarring alopecia.
Non-scarring alopecia occurs when there is loss of hair but with still presence of the openings of the hair (follicular ostia).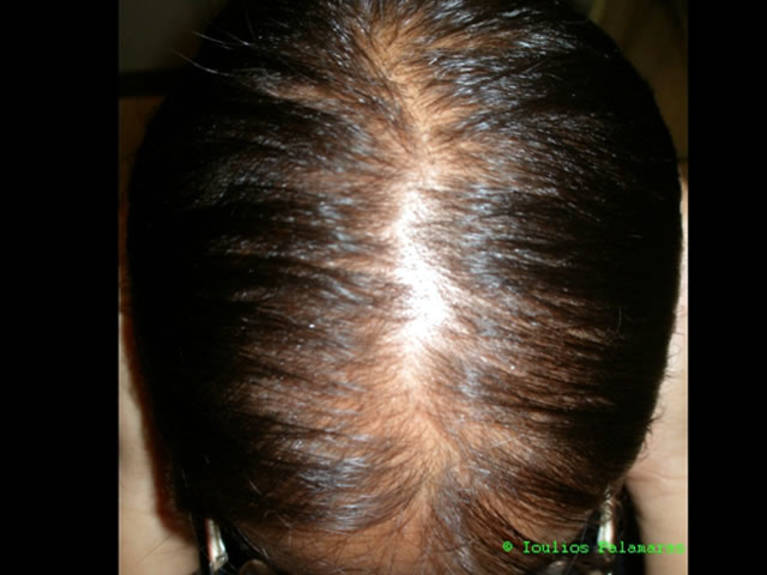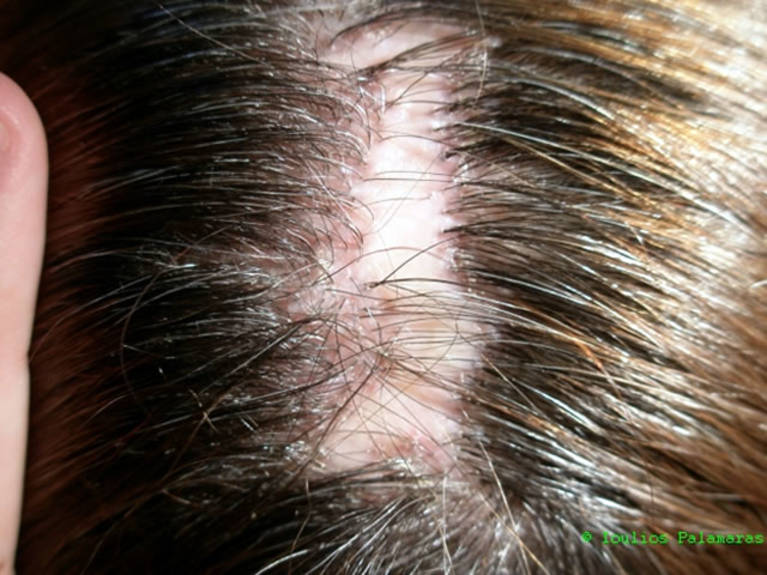 ---
More Information
Androgenetic alopecia, also known as Female Pattern Hair Loss in women, is the most common cause of this type of hair loss see. It is called androgenetic because is caused by the presence of male hormones (andro= male, in Greek) and is related to the genes of the person (genetic predisposition).
Androgenetic alopecia occurs in women more commonly after the menopause. This is because female hormones have a protective role to hair loss. In this type of alopecia there is no real hair loss, instead the hair become slowly and gradually smaller until they turn into baby hair (see diagram). Luckily, early diagnosis and treatment can reverse the process and prevent permanent hair loss.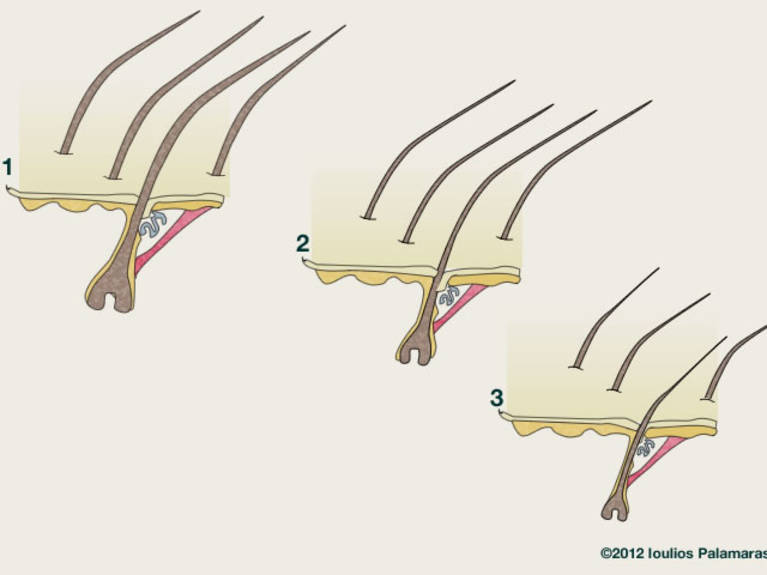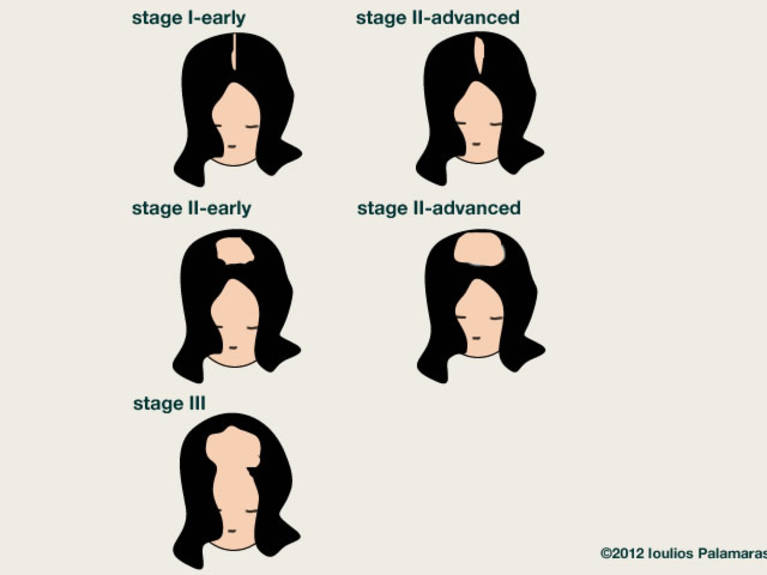 Other types of non-scarring alopecia can be caused by ringworm of the scalp, different drugs such as oral contraceptives, blood pressure tablets or antithyroid drugs as well as lack of iron in the diet or other important vitamins for normal hair growth. Finally, certain scalp diseases may cause non-scarring hair loss such as alopecia areata, telogen effluvium and abnormalities of the structure of the hair.
Scarring-type of alopecia is less common and occurs when there is loss of hair with associated visible loss of the follicular ostia and development of scarring on the scalp. There are different conditions that may cause this type of hair loss such as severe acne of the scalp (folliculitis decalvans, dissecting folliculitis) or severe and untreated ringworm of the scalp. Again, there are also certain scalp diseases that can cause this type of hair loss such as cutaneous lupus erythematosus or lichen planus.