Skin Cancer and Pigmented Skin Lesions
Throughout his training Dr Palamaras has developed the knowledge, skills and experience to diagnose and manage all types of skin cancers including melanoma, basal and squamous cell carcinomas and skin lymphoma. Dr Palamaras is also a specialist Mohs surgeon; Mohs micrographic surgery is a specialized surgical technique that provides the highest cure rate for skin tumours of the skin.
There are several types of skin cancer. The most common ones are called basal cell carcinomas (BCC), followed by squamous cell carcinomas (SCC) and Malignant Melanomas (MM).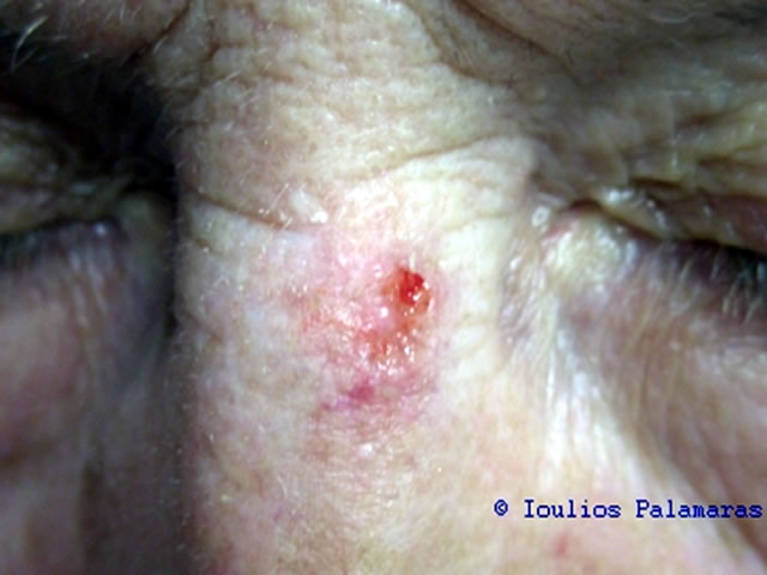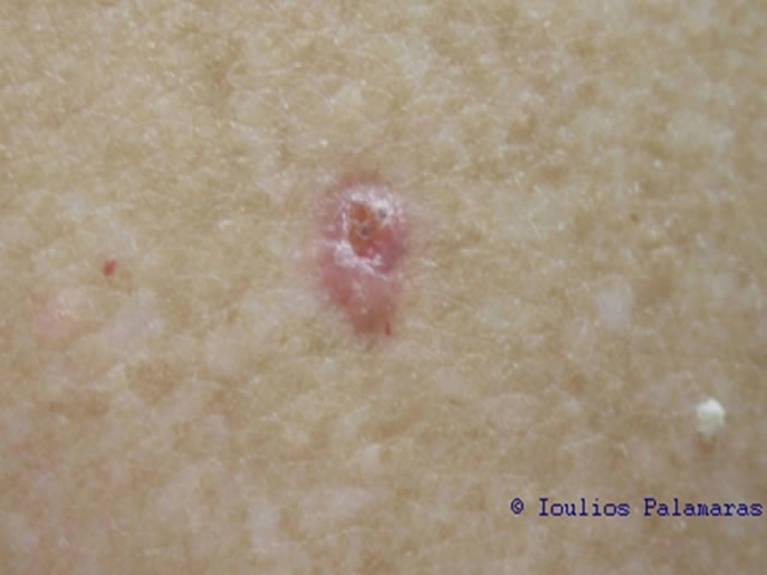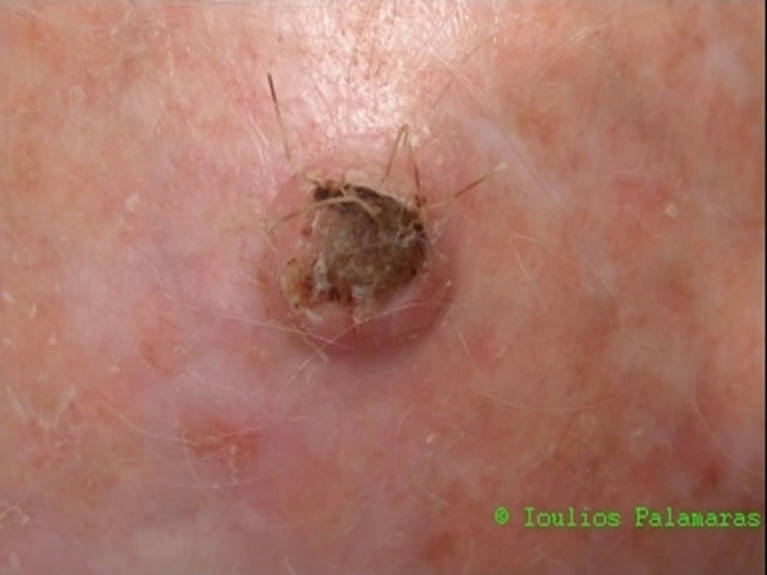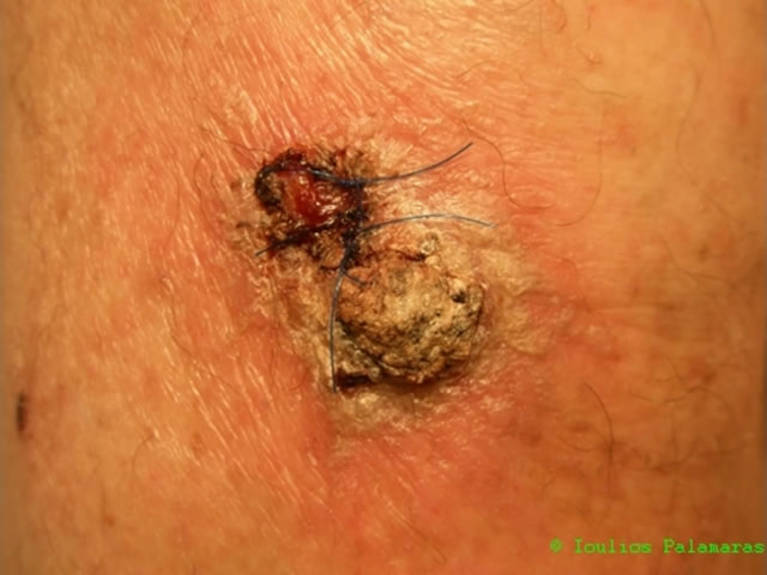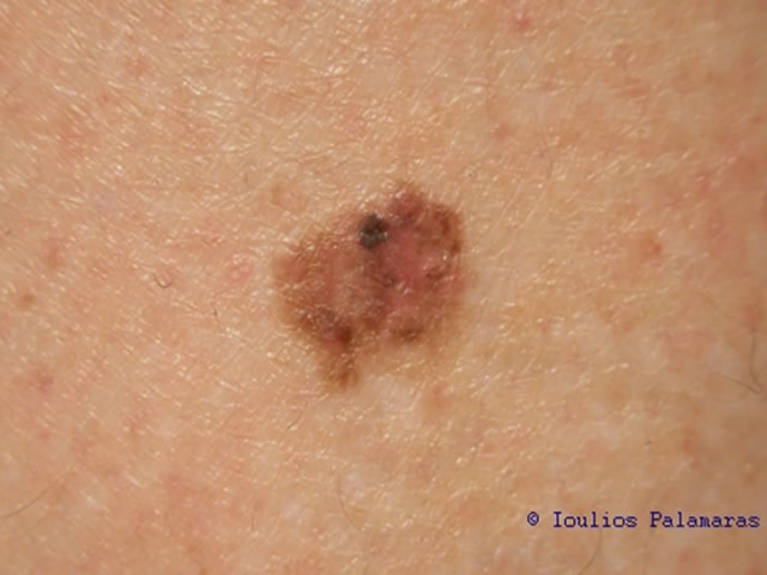 ---
More Information
Basal Cell Cancer starts from the cells that are found at the "base" of the skin. Squamous Cell Cancer arises from the skin cells that make keratin (keratinocytes). Malignant Melanoma may develop from a pre-existing mole of the skin or from melanocytes, the cells that protect our skin from sunburn.
Long term exposure to the sun and a history of frequent sunburns especially during childhood increases the risk for skin cancers. People most at risk are those fair-skinned with light coloured eyes and hair that can easily burn rather than tan.
Treatment is usually relatively straightforward; when Basal Cell Cancer and Squamous Cell Cancer are superficial only, topical therapeutic agents (anti-cancer creams), photodynamic therapy (specialised light therapy), or cryotherapy with liquid nitrogen spray is all that is needed.
When these skin cancers are deeper then a simple wide surgical excision using a topical anaesthetic is often all that is required or radiotherapy where not possible to do surgery.
When Basal Cell Cancer and Squamous Cell Cancer are found on the head or neck, Mohs micrographic surgery is commonly the treatment of choice which is a specialised surgery for invasive skin cancer, with the highest cure rate. The treatment for Malignant Melanoma is again wide surgical excision with a topical anaesthetic. However, if the cancer is very deep then further more complex treatment may be required.
There are also many other types of skin cancers such as Merkel cell, skin lymphoma, Kaposi sarcoma but they are more rare.